Residents are settling in to their homes at our newly completed development of 18 homes in Duloe.
All the homes at Pras Gwartha have been allocated to people with a strong local connection. Ten of the homes have been sold through shared ownership, a further eight are rented.
At a welcoming event we held at Duloe Community Hall families gave us valuable feedback on their new homes.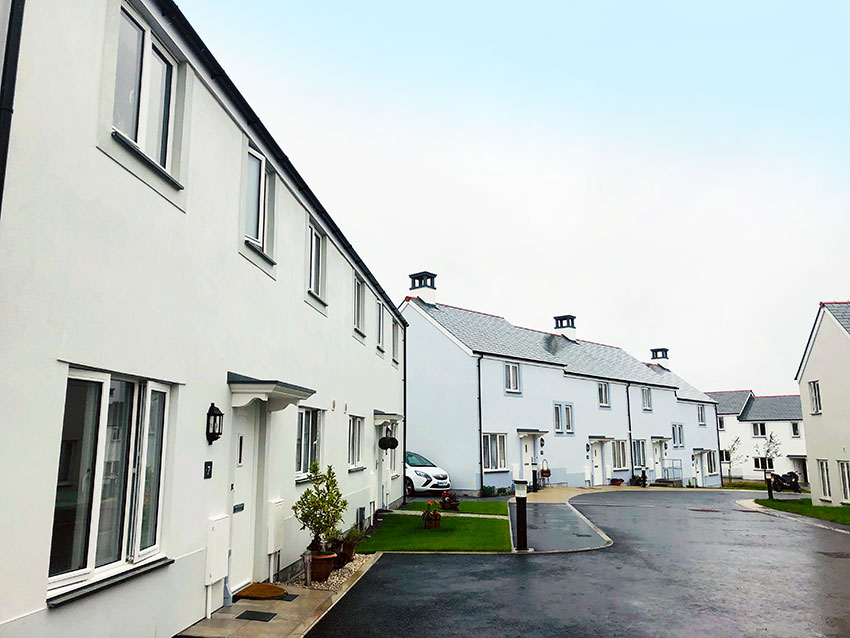 One father to a young family living in a house 'shared ownership' at Pras Gwartha told us "We had zero chance of buying a home here because of the outlay on the deposit. It would have been too hard. Under the shared ownership scheme our house is secure. We will be here long term."
The site is leased from the Duchy of Cornwall, and we worked in partnership with the Aster Group, a developer with a strong sense of co-operate social responsibility to build high quality family houses.
Cllr. John Massey is Vice Chair of Duloe Parish Council and has been a member of Duloe Housing Working Party from the scheme's inception. He was eager to urge other Parish Councils to do the same in their area.
He said "Initially there were fears too many people from outside would move into the new houses. But these homes have been taken up by young people who are from the area but had been forced to move away.
We needed them to come back. It keeps the village alive. Keeps the school going and keeps up community spirit. This is a happy little village."
Cornwall Council supported the scheme by channelling National Community Housing Fund money into the scheme which was crucial to ensure financial viability of the project.